Colton Hveem
Posing for a picture with an outcast political figure now warrants an investigation for the British Army. The soldiers are thus evidently supposed to shun a fellow Brit. What is expected of them is to not associate with anyone outside the accepted parameters of left leaning political ideology. For their misconduct, these soldiers may face punishment.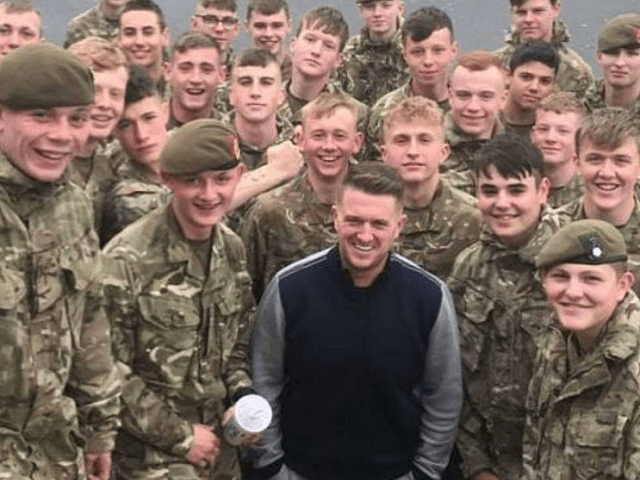 "A group of soldiers are under investigation by the British Army after posing for a photograph with citizen journalist and street organiser Tommy Robinson, with the force vowing to punish those involved," Breitbart London reports.
"The young soldiers were travelling from the Catterick Garrison, the British Army's largest base, and had stopped at a motorway services," where misfortunate struck the group of young men. These soldiers happened to run into "citizen journalist Robinson by chance," and are paying the price for it.
If it was not officially known before, Robinson is to be regarded as an outcast to British society. Repercussions are to face fellow Brits who fraternize with right-wing political advocate, or who even suggest they might be a fan.