Colton Hveem
In a new Deutschlandtrend survey concluded on October 18th, Angela Merkel's coalition received record low support. "Chancellor Angela Merkel's Christian Democrats (CDU) and the Social Democrats (SPD) were each down a point from last week, bringing support for the government down to 39 percent," DW reports.
If Germans were to vote today, only 25 percent would vote for Merkel's party (CDU), down from 32 percent in the 2017 General Election. Merkel's coalition partner (SPD) would only receive 14 percent of the vote, now just the 4th most popular party in Germany.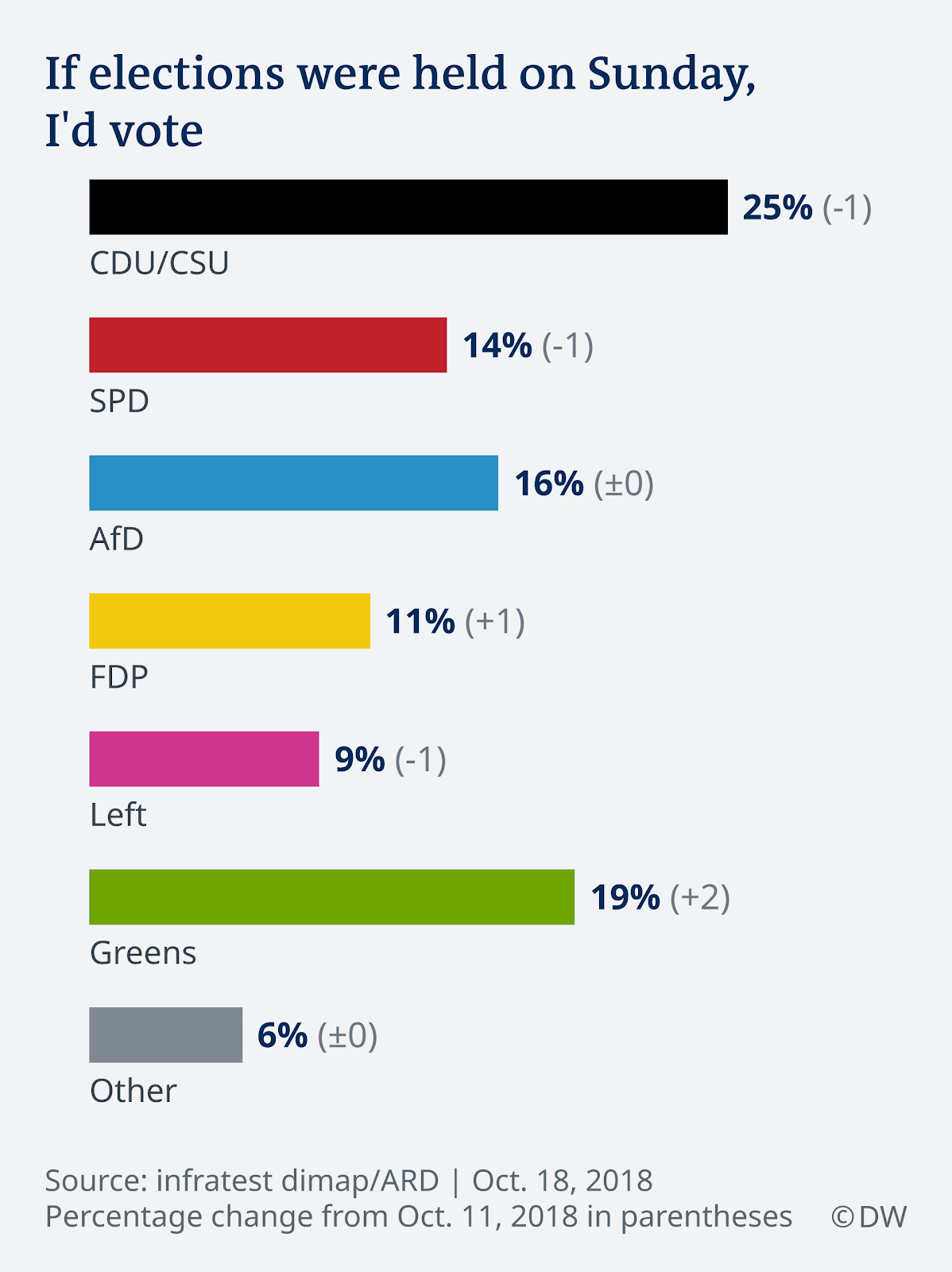 Meanwhile, Germany's right wing Alternative for Germany (AfD) has solidified its place ahead of the center-left SPD with 16 percent of the support. AfD has recently made gains eastern Germany. AfD also just obtained seats in the Bavarian elections for the first time in the party's history.
Discontent for the "grand coalition" has also benefited the Green party, which is the now the second most popular in Germany with 19 percent of the support according to this poll.
"The ARD survey also revealed that 51 percent of voters are worried about the declining acceptance of Germany's traditional political parties," DW reports. "At the same time, 47 percent of people said the rise of new parties was good for democratic debate in the country."