Colton Hveem
Macron's approval rating continues to plummet. According to Youscribe poll, 71% of French people have no confidence in Macron. Only 26% of French are confident in Macron's ability as president.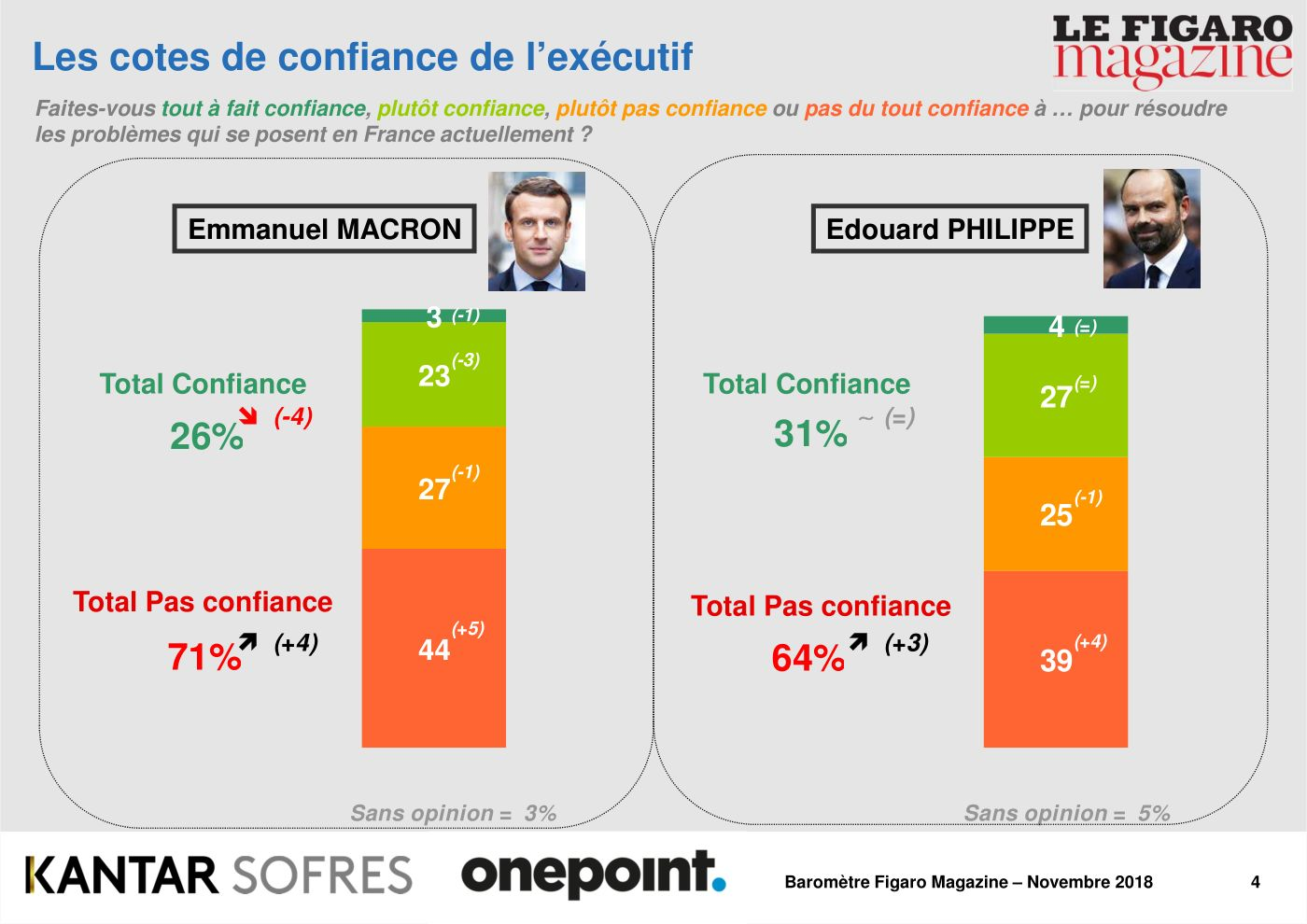 This begs the question as to whether or not the French people are starting to feel regret over the last presidential election. Macron won a dominant 66% of the vote. There is no dispute on how the French populace felt less than two years ago.
From 66% voting for Macron to 71% expressing no confidence in him is an incredible shift in the national feeling. Perhaps it has something to do with some votes cast for Macron possibly being votes against Le Pen. Thus, Macron may have not had genuine support from a robust 66% of the populace at the time of the election.
Nevertheless, the message by this latest poll is clear. The French people are not happy with the current state of politics. Voters desire something different then what they have been given, and Macron is not likely to become what the people truly desire.